It's been two weeks since EGX and it's time to reflect on the experience. 
This year marked our fifth year of bringing out work in progress grad games to EGX. The first three years we were located in the GiBiz careers section. Last year we decided to roll the dice and test ourselves in the Rezzed Zone amongst the latest indie offerings. We didn't disappoint so this year we were there again!
Guess what? We didn't disappoint!
It's great in the Rezzed Zone. This year we were sandwiched between White Paper Games and the Leftfield Collection – that's some great positioning right there. We were surrounded by really thoughtful and interesting games on all sides – the exact thing that we pride ourselves on making here on the course. 
Finished setting up the day before EGX. Such a good spot this year!
What being in the Rezzed Zone does for us is to take away the stigma of the 'student' game. Being amongst games like 'The Occupation', Dead Pixels 2, Sunless Skies, 'The Town of Light' (I could go on) gave us a level of legitimacy and allowed the projects to seen as simply Games.
It's not all plain sailing though. The road to EGX for the students is often like the five stages of grief (just like the levels in Sam Rowett's game 'My Last Son'!)
Denial – "There's no way that EGX is next week! There were months to go just yesterday! Noooo!"
Anger – "Why isn't it working? Why?!? It worked yesterday! It'll never be ready. Argghhh!"
Bargaining – "Okay, okay, so it's broken but if I leave out the tutorial and the second level... and maybe the voiceover, it works. That's good, right?"
Depression – "Actually, it won't be fine. It'll be a disaster! No tutorial? How will they know what to do? Arghhh! My game sucks. I suck! Maybe I shouldn't even bother showing up."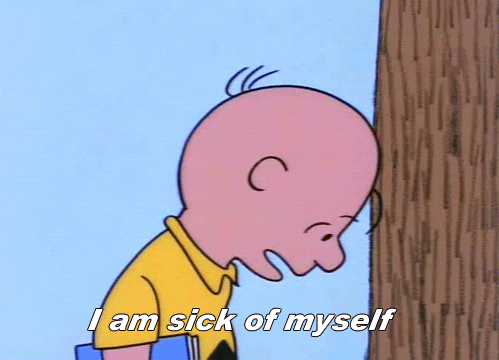 Acceptance – "Ah well. Whatever. It is what it is. Bring it on."
Amongst this though there is also excitement of course. For most of them this is the first time they have ever taken their projects out to the wider world let alone face press and industry professionals. It's a big opportunity for them.
So my job at events like this is done before the students arrive. I take care of the logistics and organisation of the event. I was asked at EGX "what do you do at events like this?" To be honest, I think they were taking the mick but I answered properly anyway. "If I've done my job properly, very little".
I lurk off to the side observing everything. Hopefully not always as creepily as portrayed in this pic by
Dan Stankowski though!
I'm there for when things go wrong, to talk about the course and to grab anyone I recognise passing by and make them play out games. In previous years one of my biggest focuses was the marketing and social media but we had the help of the Marketing students this year who each represented a game. This took a huge weight of my shoulders and resulted in a lot more coverage across the board.
Which brings me finally to the students.
They did incredibly well. There were issues, of course there were but that's #gamedev. They were articulate, approachable and passionate about their game even at their most tired. They were a credit to the school and a great advert for the course but most of all they did themselves proud. These guys have worked so damn hard for the 6 months or so of development on their grad game but also the 12 months before that in first year. I have no doubt you will be seeing more from these guys in the future. Keep an eye on them.
Over the next few days I'll post up the students view of the show in their own words. Look out for it!
T
Please reload